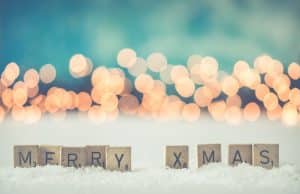 Dear Ladies and Gentlemen
Dear colleagues and UCAN partners,
A very eventful year is coming to an end. Corona has turned many things upside down and has had a lasting impact on all areas of our lives. Politics, business, the legal and health care systems, and education have also felt the impact of the Covid 19 pandemic. For you, it meant implementing the challenges and requirements in teaching and testing at your university as quickly as possible in order to be able to continue to provide a good education to your students.
But Corona also showed us that a crisis and the challenges it brings can only be overcome by working together. Together with you, we in the UCAN examination network have quickly looked for alternative teaching and examination formats in order to be able to support each individual in the best possible way during this extraordinary time. Many of you have shared your experiences and "tips and tricks" for online teaching and testing in our Confluence as well as in conversations and larger video conferences that have helped us move forward in the development of UCAN tools. For example, to compensate for Corona-related exam failures and to support home online exams, we were able to expand the student ProgressTest, which ensures equity among students and sufficiently addresses aspects of fraud control and justiciability.
Our examination network thrives precisely on this exchange, and we would like to take this opportunity to once again express our sincere thanks for the good cooperation, the ideas and suggestions contributed, and your loyalty to the UCAN network. With our joint strength, we have made the best of the situation.
Now it is finally time to sit back and rejoice in what we have achieved. We wish you a peaceful, reflective Christmas and a good start in a hopefully less exciting 2021!
We look forward with confidence and joy to the coming year and remain
With kind regards
Your UCAN Team