Registration: UCAN-Conference 2020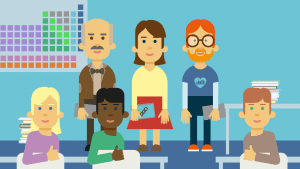 Dear Sir or Madame,
Dear UCAN partners,
we would like to invite you to the upcoming Partner Meeting of the Umbrella Consortium for Assessment Networks (UCAN) under the motto "(E-)Assessments in Health Professions. Best Practice and Future Developments" on 23 and 24 April 2020 in Leipzig.
In recent years, the UCAN Assessment Network has been able to jointly master many challenges in the field of examinations. Since the beginning of our work, 36,000 examinations have been successfully completed. More than 640,000 exam questions are now stored in our IMS pool and around 110,000 are available to all examiners. Through the joint exchange of knowledge, content, experience and standards, we have been able to save more than 100,000 working hours over the years.
However, current developments bring new challenges, but also opportunities: the working drafts of the new licensing regulations in human and dental medicine, the reorganisation of the state examinations and the Masterplan for Medical Studies 2020 require an expansion of our cooperation and stabilisation of our Assessment Network. The academization of the non-physician health professions opens up opportunities for inter-professional projects and cooperation, and digitization in the field of examinations is also progressing: the proportion of electronic examinations in the UCAN Network has tripled to 36% within the last five years. This growth and also the new requirements for electronic examinations will have a lasting effect on the way we evaluate knowledge, skills and competences.
As an Assessment Network, we want to address these tasks together and exchange information on these topics in order to meet current and future requirements adequately.
Date:       Thursday, 23 April 2020, 09:00-17:30
                Friday, 24 April 2020, 09:00-15:00
Place:      Faculty of Veterinary Medicine of the University of Leipzig, Herbert-Gürtler-Haus, An den Tierkliniken 5, 04103 Leipzig
A preliminary program can be found further down in the download area. Registration is now open until 11 April 2020. Please use the registration form below. The conference language will be in German.
We would be very pleased to welcome you in Leipzig!
Yours sincerly,
Konstantin Brass and the UCAN-Team
Complement: In view of the growing tension of the global corona pandemic and the epidemic looming in Germany, we will closely monitor the recommendations of the Robert Koch Institute and the health authorities and reassess the situation every day. Currently, the UCAN conference will take place as planned. We will keep you up to date in this regard
Registration form
Please use this registration form to register for the UCAN Conference 2020.