Sustainable trees instead of greeting cards – UCAN donates 17 trees!
Dear UCAN Partners
dear colleagues
We are in the final stages of 2022 and we look back on an eventful year: the release of the Examinator³ which is constantly improving with the support of our partners, the expansion of the network with other health professions such as midwifery, but also in the ProNet Handwerk project we were able to complete the first milestones. However, we were particularly pleased to see many of you in person at our annual conference in Leipzig, where we were able to catch up on the long overdue scientific exchange and also deepen social contacts and friendships. At this point we would like to thank you from the bottom of our hearts for the cooperation, which is always constructive on all levels!
This year we deliberately decided against Christmas greetings by mail and instead opted for a tree donation. The choice fell on a non-profit company in Heidelberg: GREEN FOREST FUND buys green spaces in Germany to protect forests of tomorrow. New trees are planted and existing forests are allowed to grow and reach their natural age. In times of climate change this is only a small contribution we can make and we would be happy if some of you follow our example. More information about GREEN FOREST FUND can be found on their homepage.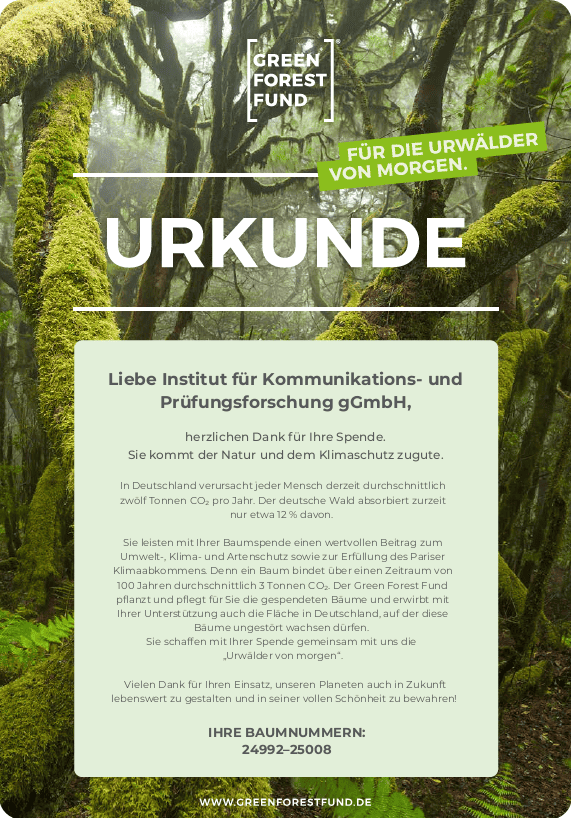 Even though the Christmas greetings will be in digital form from now on, we would like to thank you no less sincerely for your trust in UCAN wish you pleasant, relaxing holidays and a healthy New Year!
Best regards
Konstantin Brass and the UCAN team