UCAN's Remarkable Presence at AMEE 2023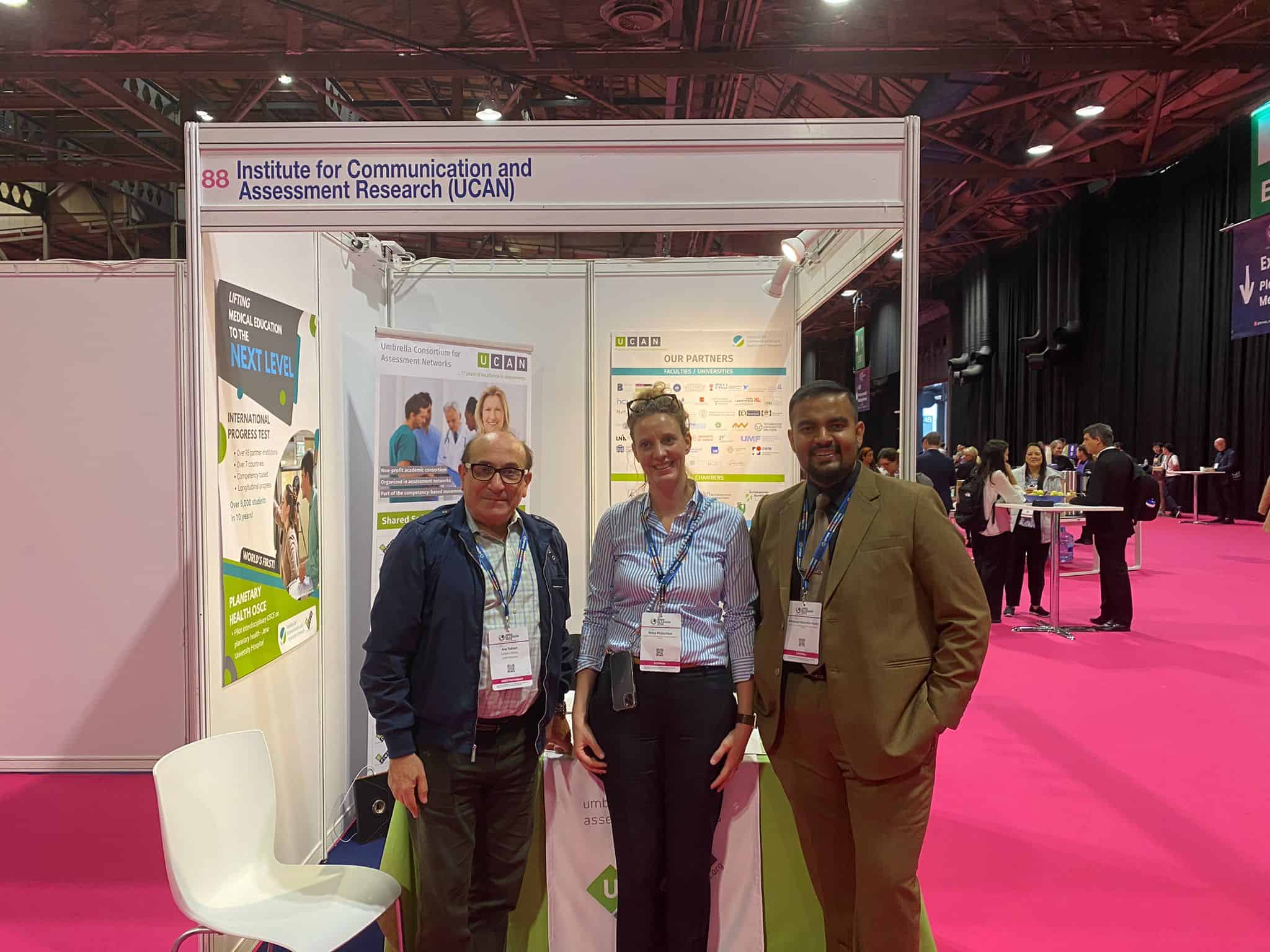 UCAN proudly represented our consortium of 95 partner-educational institutions at the prestigious AMEE 2023 conference in Glasgow, dedicated to medical education. As a non-profit organization committed to advancing educational excellence, our experience was nothing short of outstanding!
At AMEE, we had the incredible opportunity to connect with leading experts in the field of medical education and engage in meaningful discussions. Our commitment to providing innovative solutions for assessment procedures, including cutting-edge assessment tools, truly shone through. Our Planetary Health OSCEs and the International ProgressTest garnered a lot of interest as well.
We were extremely delighted to share our expertise and foster new, like-minded collaborations with some of the leading experts and institutes in the world. The conference allowed us to showcase our extensive portfolio, and the response was overwhelming. We are thrilled to have piqued the interest of numerous attendees, further cementing UCAN's reputation as a trailblazer in the field.
Thank you, AMEE 2023, for an enriching experience and for enabling us to foster collaborations that will undoubtedly shape the future of medical education. Stay tuned for more exciting developments from UCAN as we continue our mission to transform medical education for the better! 👩‍⚕️📚👨‍🏫
#AMEE2023 #MedicalEducation #UCANatAMEE #EducationInnovation